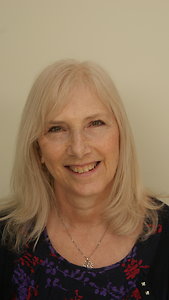 Counselling in Cirencester & Stroud
Feeling stuck and want to move forward?
Looking for an experienced counsellor for yourself, a child or a young person?

My name is Sue Bearder. I am committed to providing Person Centred and Integrative counselling for all ages in a safe, confidential and non-judgemental environment. I have the training and experience to work with adults and children in a way that is appropriate to their age and developmental stage.

I can work with you one-to-one, on an open-ended basis or for an agreed time period, with the aim of enabling you to explore your issues and find a new understanding and perspective on your life.

I am experienced in working effectively with many issues, including :

Trauma, stress, anxiety and panic attacks
Bereavement and loss
Low mood and depression
Relationship issues

These feelings can be overwhelming and can make you feel isolated and alone. You may develop coping strategies, such as avoiding people or situations, which can add to these feelings of isolation. Or you might use other means of masking these feelings, such as, food, alcohol, drugs or self harm. The biggest step is the first step: to come for the first session and find out more about how counselling could help you to understand how you have come to this point and find a way forward. I'll be with you every step of the way.

My therapy rooms are in the town centres of Cirencester and Stroud and are within easy reach of central car parks, such as the Brewery car park in Cirencester or Church Street car park in Stroud.